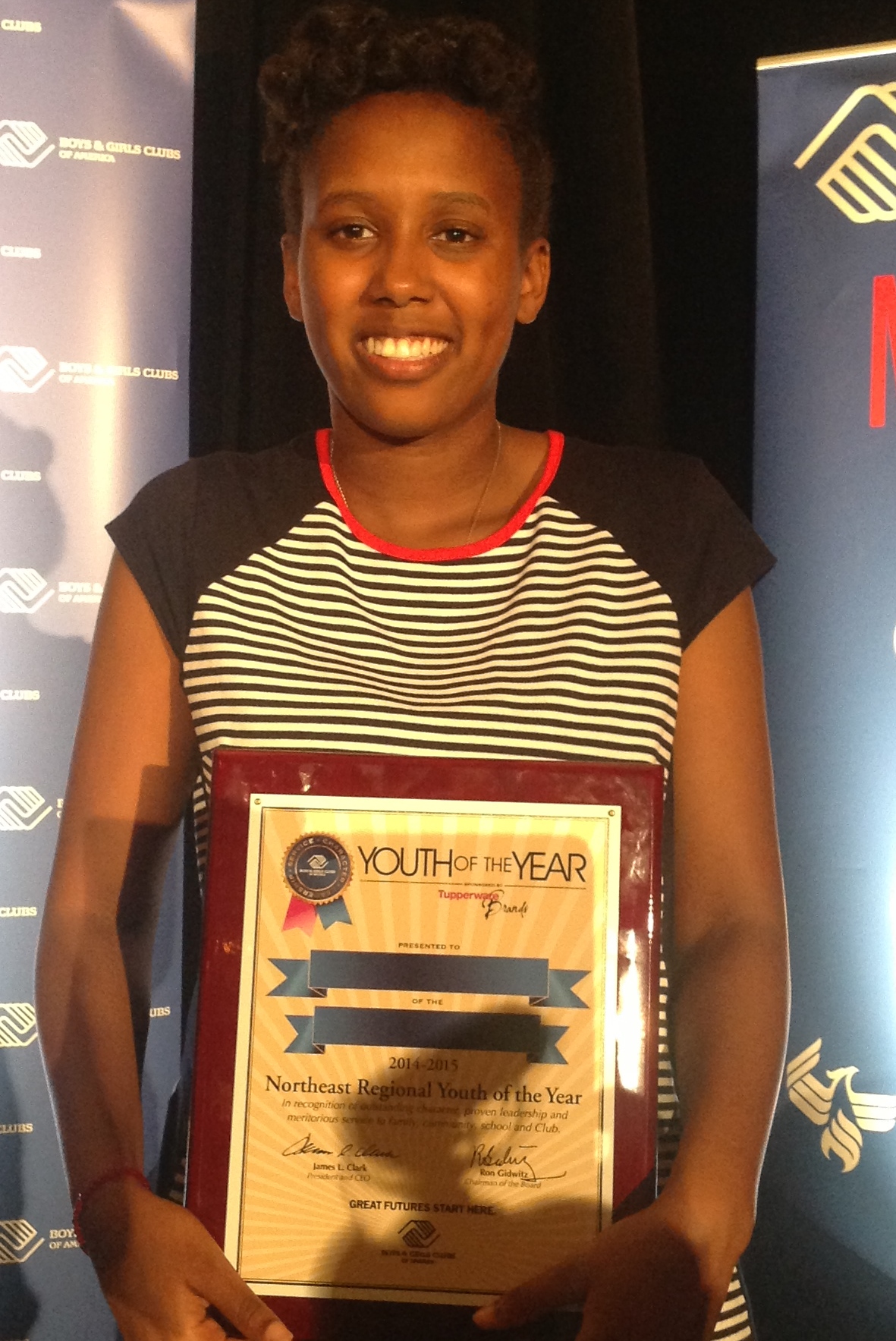 SPARKLE PREVARD GOES ON TO WASHINGTON FOR NATIONAL COMPETITION
After being named the NJ State Youth of the Year in June, Sparkle Prevard went on to win the title of Northeast Region Youth of the Year last week. Sparkle will receive an additional college scholarship of $10,000 and proceed on to the national Youth of the Year competition in September.
Sparkle began her journey to Youth of the Year seven years ago when she joined the Boys & Girls Club of Atlantic City during a difficult time in her life.  Sparkle found a second family in her fellow Club members and the Club's staff.  This added support assisted her in increasing her confidence and allowed her to become more active in Club and school activities.  At school, she joined the basketball and softball teams, served on the yearbook staff, and participated in community theater. She was also instrumental in spearheading the Mayor's Youth Empowerment Council for the City of Atlantic City.
Sparkle plans to attend Richard Stockton College of New Jersey and major in political science, international relations and education.  She will utilize her education to become a teacher and community leader.
Sparkle and her fellow Youth of the Year honorees are shining examples and living proof that great futures start at Boys & Girls Clubs.