Gala Postponed – Date TBD
The Youth of the Year Leadership Program promotes and celebrates Club members' leadership, service, academic excellence and dedication to living healthy lifestyles. The New Jersey State Youth of the Year program recognizes the most outstanding Boys & Girls Club members in our State and on May 19, 2020 selects two individuals at the NJ Youth of the Year Gala to represent the state in the Regional and National Competitions. Each NJ Youth of the Year candidate receives a $2,000 scholarship, the top 3 runner's up receive $3,500 each, the State Military Winner receives $6,000 and the State Winner receives $12,500 in scholarships.
Read an Introductory Overview Here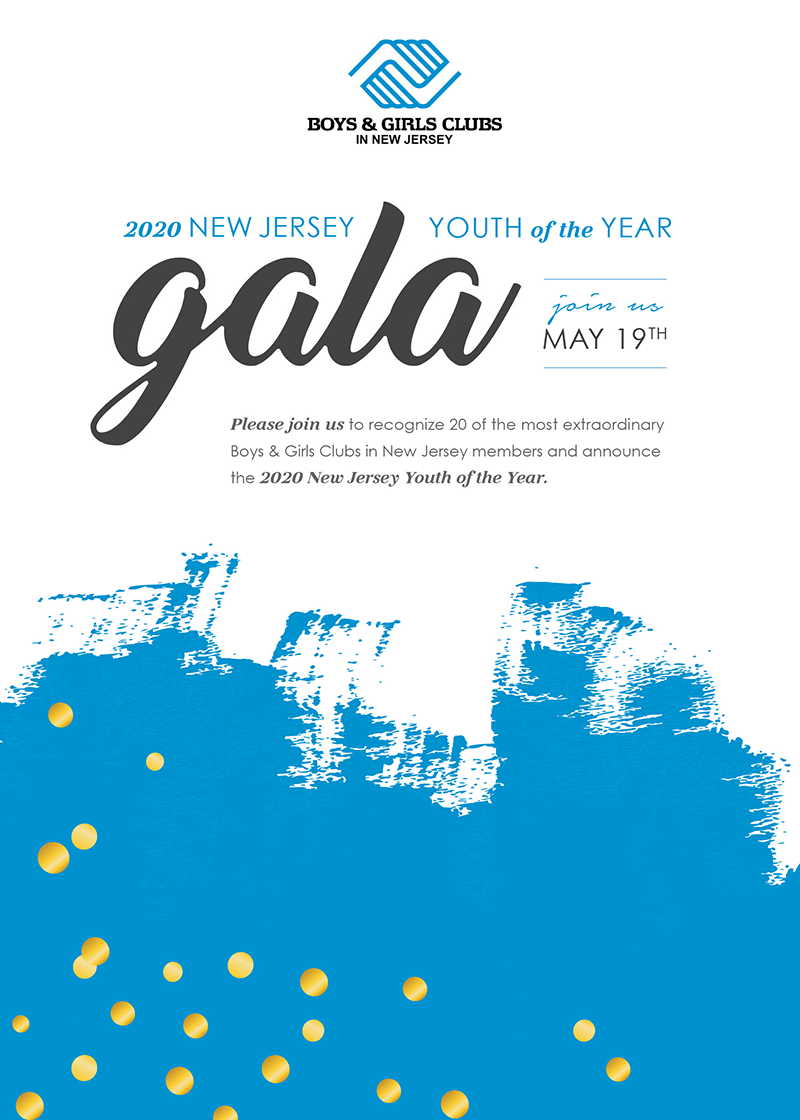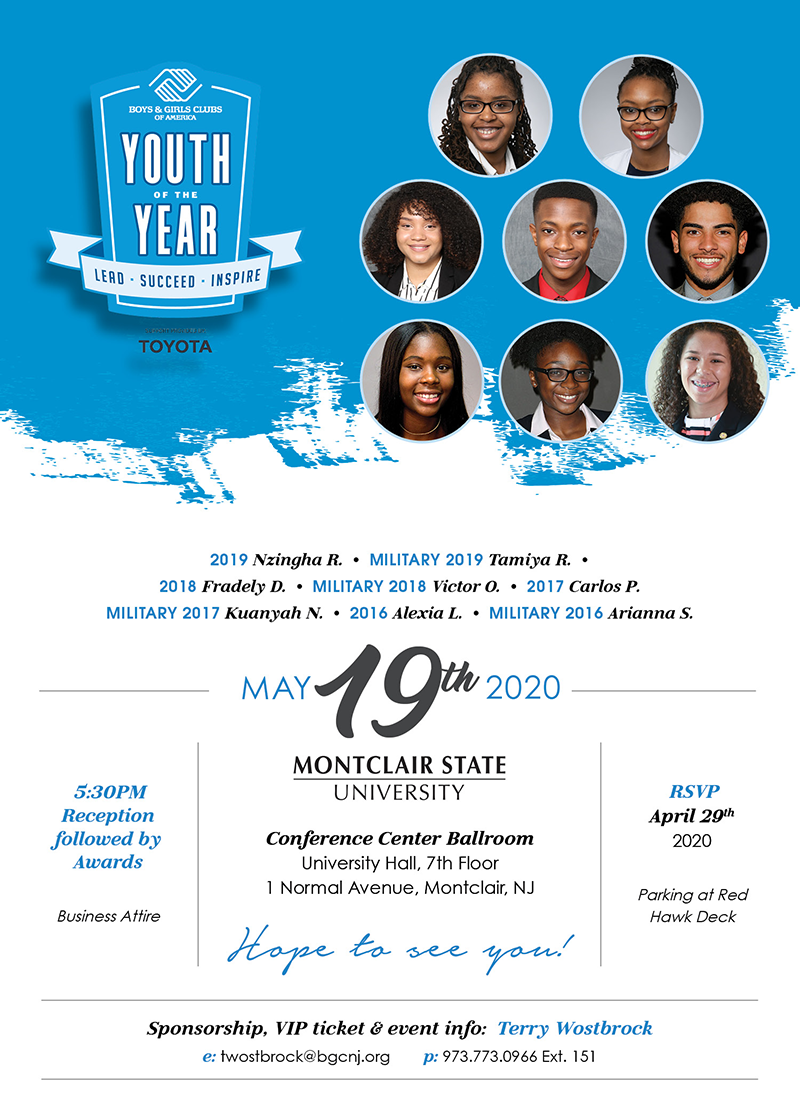 See all of last year's winners!
2018-19 New Jersey State
Youth of the Year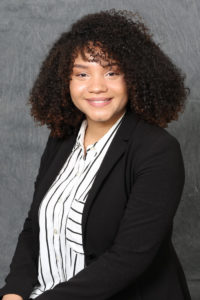 Fradely D.
Boys & Girls Club of Vineland
Fradely is a Senior at Vineland High School where she has been on the Honor Roll for the past four years. She is a member of the National Honor Society, Secretary of her class, President of the Health Occupations of Students in America (H.O.S.A) club, Lead Chemist of the Wizardry Chemist Club and received her varsity letter for managing Track & Field. She was awarded regional and state medals in H.O.S.A medical competitions and is Miss Monogram. Fradely has been a Club member for three years, and is the Secretary of the Keystone Club. Her community service activities include work with Adopt the Shelter, Dane Barse Family Fun Day and the Ceceilyn Miller Institute for Leadership and Diversity in America. She plans on attending Monmouth University and major in Biology.
Career Interest: Medical Science

"The Youth of the Year experience has helped me to grow as a leader in the field of STEM and has given me the opportunity to educate society on how science can champion human rights."
– Fradely D.
2018-19 New Jersey Military
Youth of the Year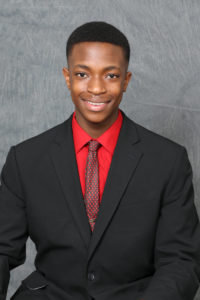 Victor O.
McGuire Youth Center
Victor is a Freshman at Pemberton High School where he is on the Honor Roll. He received the Partnership for Assessment of Readiness for College and Careers Achievement Award, Advanced Proficient Scores and Sports Achievement Awards. Victor has been a Club member for seven years where he is currently Keystone President. He has also held the roles of Torch Club President and Keystone Vice President. Victor's community service initiatives include his volunteer work at Saint Jude Hospital, Ronald McDonald House, MS Walk, Animal Shelter of Burlington County, Mount Holly Children's Home and Food Bank of South Jersey. Victor hopes to attend Princeton University where he plans to major in Law.
Career Interest: Lawyer
"I am able to do all things if I believe and strive hard to be successful in life."
– Victor O.
Meet all 19 Youth of the Year Finalists