Boys & Girls Clubs of Paterson & Passaic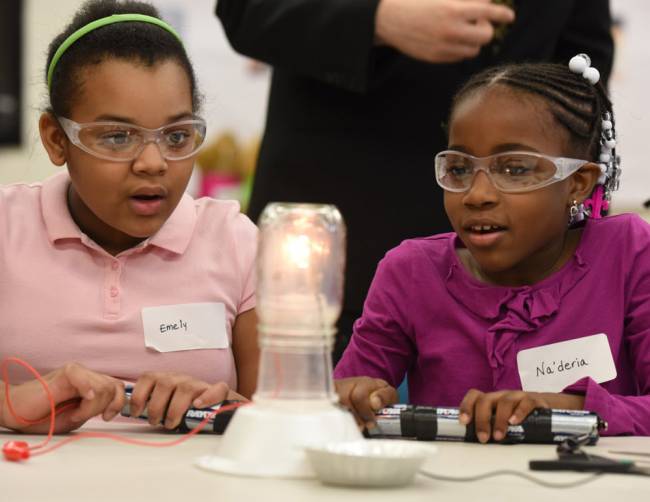 The Boys & Girls Club of Paterson and Passaic recognized the educational opportunity that STEM programming represents to our Club Kids early last year.  In 2014, we launched our DIY STEM Program which engaged 60 youth in an 8-week program that used hands-on lessons to illustrate how STEM is part of their everyday lives.  In the following year, we received $45,000 in funding from PSEG, Express Scripts and Cognizant to bring the DIY module to an additional 120 students and 7 additional sites.
Building on this momentum, we received a BGCA grant for First Lego League and a Walmart grant in conjunction with BGCNJ for WaterBotics – both of which were introduced to our Club Kids Summer 2015.  As we head into the 2015-2016 school year, our STEM Program will include several modules that will provide a holistic approach to programming across age groups.  Specifically, we will be implementing the DIY 2.0 program through BGCA in most of our 12 sites.
The partnerships we've formed with academia will result in several unique opportunities for our youth as well.  Rutgers University and 4H will begin a 5 year grant that will engage 20 high school freshmen each year not only with direct STEM lessons but also with a Teen Leadership Program where each cohort will teach STEM lessons to the younger Club kids.  This program will include use of a 3D Printer and other equipment that will familiarize the participants with technology they will encounter on their education and career paths.  Our partners at Montclair University will continue their involvement at our club with fun, educational lessons involving coding and technology-based creativity.
As the program has grown, so has the need for managing all of the different aspects.  To that end, we have recently received funding for a Full-Time STEM Director who will design, implement and manage the program throughout our sites during the school year and summer programming.  To support the overall program and provide an appropriate workspace for our club modules, we recently completed construction of the new STEM Maker Lab at the Paterson Clubhouse with a grant from the City of Passaic.
On August 5, our partners at Cognizant sponsored a trip to Edison's Workshop followed by a Mini Maker Day where students worked alongside adults to build speakers out of paper and utilized freeware to build a program.  Our students have also been invited to participate in the Maker Faire in NYC on September 26 where they will demonstrate a STEM lesson to other children.
We continue to build partnerships with corporations, universities and experts in the disciplines of Science, Technology, Engineering and Math to ensure that our programs and resources are up-to-date and that our students have enrichment opportunities to build a GREAT FUTURE.
Click Here to learn more about the Boys & Girls Clubs of Paterson & Passaic