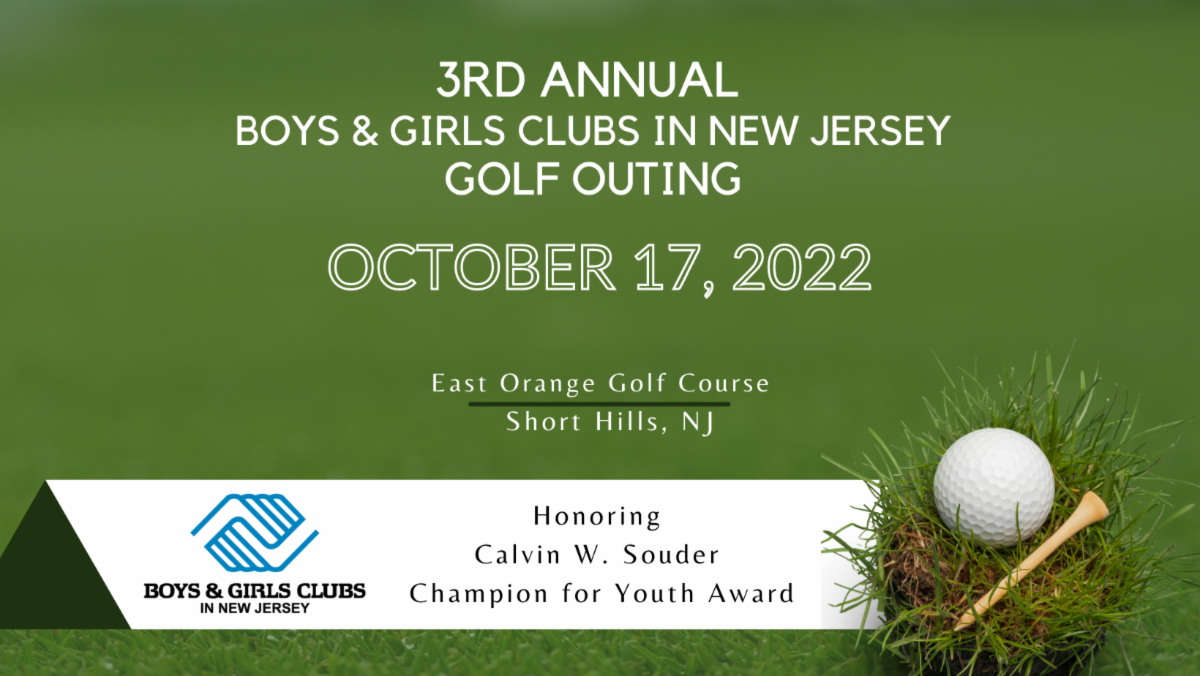 A Great Day of Golfing to Support NJ Club Youth
BGCNJ's 3rd Annual Golf Outing a Success
On Monday, October 17, BGCNJ hosted its 3rd annual Golf Outing. Close to sixty golfers enjoyed a fun and rain-free day at the East Orange Golf Course in Short Hills, New Jersey. Following golf, players gathered for a delicious lunch to honor Calvin Souder, Corporate Advisory Board member, and Partner from Souder, Shabazz & Woolridge Law Group. Calvin was awarded the Champion for Youth Award for his tremendous efforts and contributions not only in making this event a success, but for his continued support of our mission to serve those Club youth in need across the state.
Through your support of our golf event, Boys & Girls Clubs in New Jersey raised over $55,000 to support NJ Club youth. We greatly appreciate all of our sponsors, golfers and new friends for being a part of our work to ensure that all kids have a great future!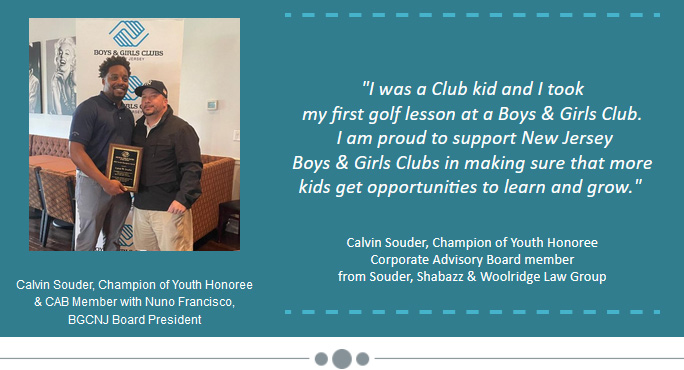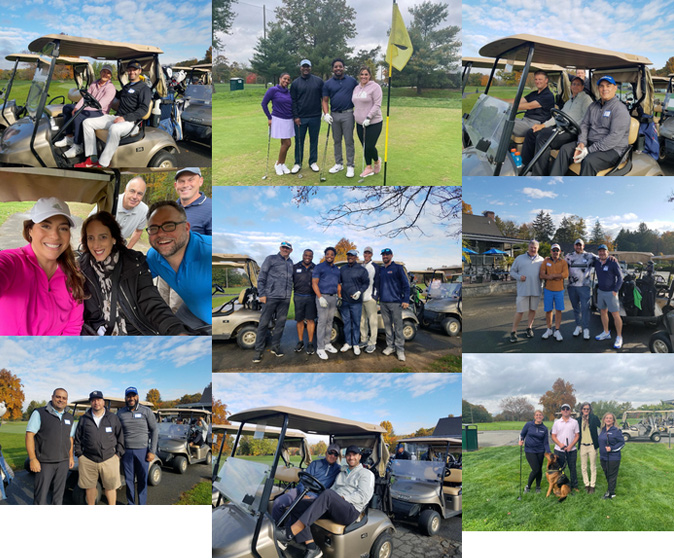 A Special Thanks to our Sponsors