On June 6th, 300 guests gathered at Montclair State University for the 2017- 18 New Jersey State Youth of the Year Celebration. The Youth of the Year Program recognizes the most exceptional Boys & Girls Club teen members, who embody the values of leadership, service, academic excellence and healthy lifestyles. Laurie Hernandez, 2016 Olympic Gold & Silver Medalist and "Dancing with the Stars" Champion served as Master of Ceremonies for the evening. The 17 honored youth received $60,000 in scholarships and the evening culminated with the announcement of the 2017 – 18 NJ State and Military Youth of the Year winners.
2017 – 18 New Jersey State Youth of the Year
Carlos P. – Boys & Girls Club of Clifton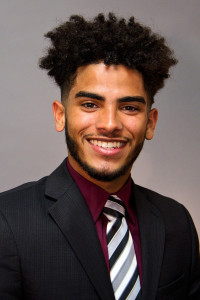 Carlos is a senior at Clifton High School and is in the top two percent of his class. He is the president of the Clifton Student Union and student representative of the Clifton Board of Education. He is also captain of the varsity track & field team. Carlos has been a Club member for six years and is the first male to volunteer at the Club's early childhood department. In 2016, he participated in the Bank of America Student Leaders program as an intern at the Club. Carlos is also the first Latino to be elected governor of the American Legion Jersey Boys State. His community service initiatives include volunteering at soup kitchens and high school open houses. He will attend Dartmouth College in the fall to study government and public policy.
Career Aspiration: Supreme Court Justice
2017-18 New Jersey Military Youth of the Year
Kuanyah N. – Fort Dix Youth Center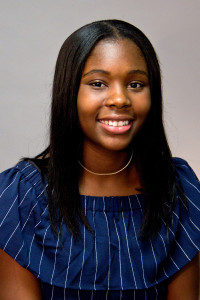 Kuanyah is a freshman at Northern Burlington Regional High School where she has received the Most Likely to Succeed Award, Perfect Attendance Award and has been recognized on the honor roll. She is involved in the social club, basketball and track & field. Kuanyah has been a Club member for three years and is the vice president of the Keystone Club. Kuanyah is also a member of Career Launch, diplomas2Degrees, Money Matters among many other Club programs. Kuanyah's community service initiatives include participating in MLK Day of Service and Joint Base McGuire-Dix-Lakehurst Installation Children's Christmas Party. She hopes to attend Stanford University or Spellman College to study journalism.
Career Aspiration: News Commentator
We would like to thank our sponsors:
New Jersey Education Association, Comcast, Robert Half, Wakefern Food Corporation, Novartis Pharmaceutical Company, ADP Foundation, Horizon Blue Cross Blue Shield of New Jersey, PNC, PSEG, Rosica Communications, Sobel Family Foundation, Sudler Foundation, Garden State Community Bank, Investors Bank, Merck, NBA, NY Football Giants, TD Bank, Wellsfargo and Zoetis