2017 Youth of the Year Gala
The Youth of the Year Leadership Program promotes and celebrates Club members' leadership, service, academic excellence and dedication to living healthy lifestyles. The New Jersey State Youth of the Year program recognizes the most outstanding Boys & Girls Club members in our State and on June 6, 2017 selects two individuals at the NJ Youth of the Year Gala to represent the state in the Regional and National Competitions. Each NJ Youth of the Year candidate receives a $2,000 scholarship, the top 3 runner's up receive $3,500 each, the State Military Winner receives $8,500 and the State Winner receives $15,000 in scholarships.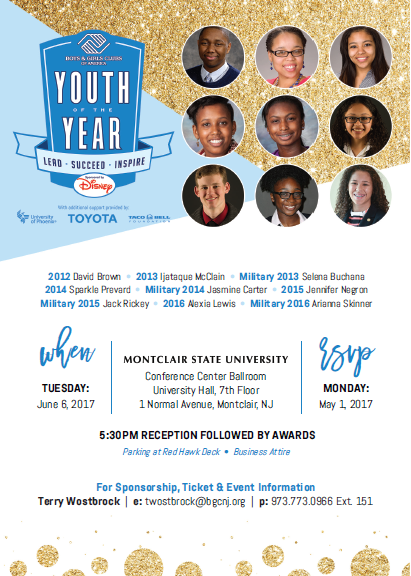 Learn about Youth of the Year sponsorship opportunities.